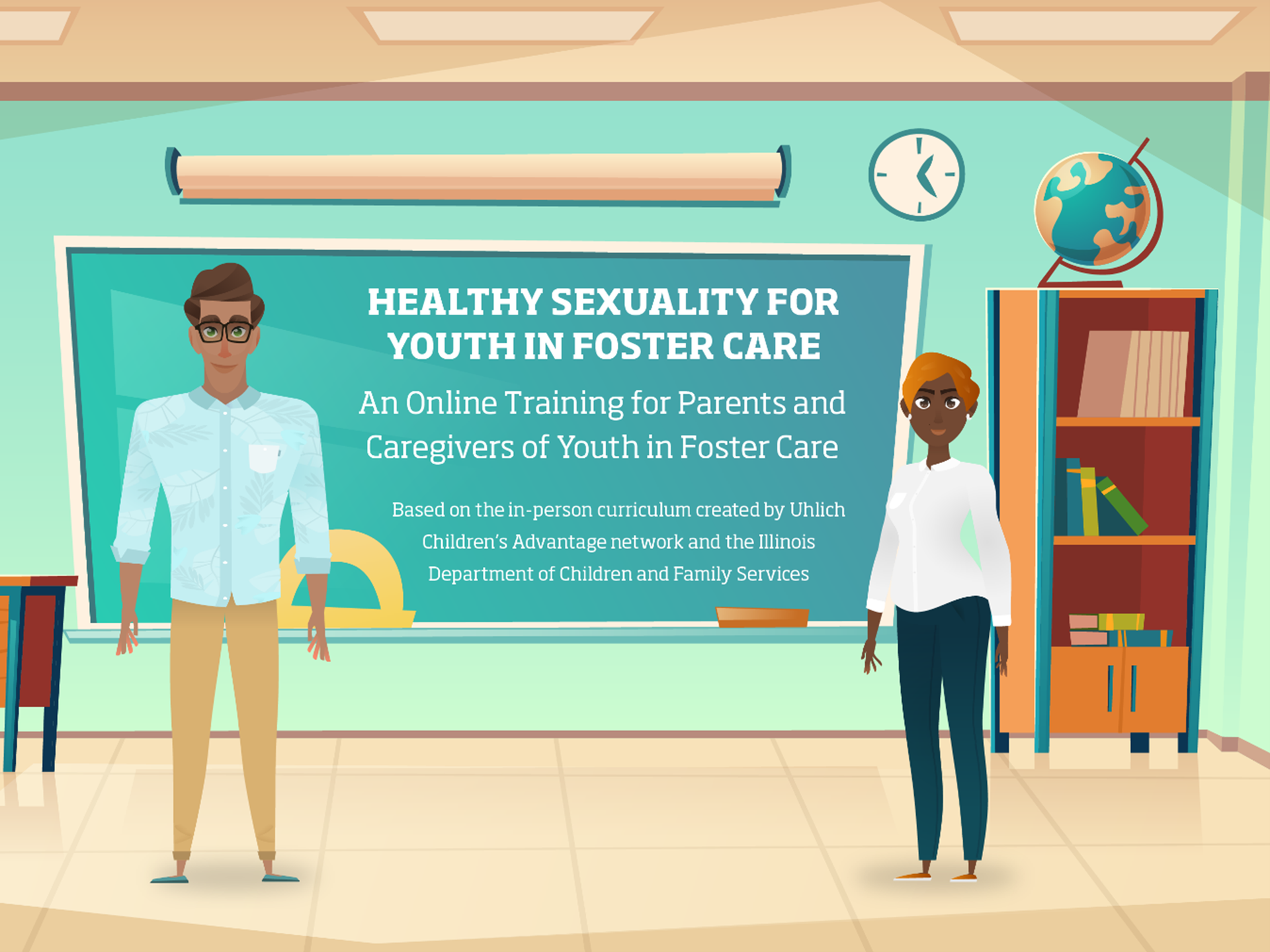 Community-based Organizations
Facilitators
Government Agencies
Health Educators
Program Administrators
Program Managers
Youth
Healthy Sexuality for Youth in Foster Care: An Online Training for Parents
This online training helps parents and caregivers of youth in foster care ages 10 and older, learn about topics related to adolescent sexual health and strengthen their communication skills for discussing these topics with youth. The interactive training takes about three hours and can be completed whenever it is convenient. The course is available at http://www.fosterparenttalk.org/home.
State agencies and other organizations serving parents and caregivers of youth in foster care can offer the training to parents and caregivers as a required or recommended training for foster parent licenses or, for participants' personal development.
Accompanying tip sheets provide additional information on:
A webinar was held in late January 2023 to announce the availability of the online training.
Files: