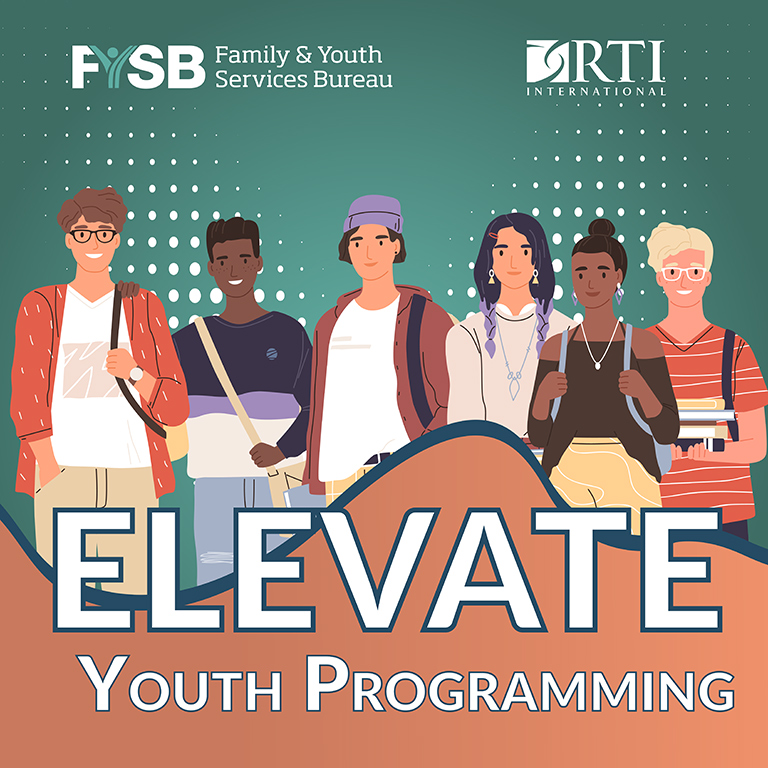 The Elevate Youth Programming podcast was developed by RTI International and funded by the Family and Youth Services Bureau (FYSB). The Elevate Youth Programming content does not reflect the opinions of FYSB, nor its training and technical assistance contractors, but offers topics to provoke thought and provide grantees with tips and strategies to enhance programming. All of our podcast episodes are available to the public at no cost. Please contact us at apptta@rti.org for any questions.
Listen to all podcast episodes here:
Seasons and Episodes
Host
Dr. Kineka J. Hull is a Public Health Researcher at RTI International with expertise in studying risk behaviors among adolescents and youth; sexuality and contraceptive use among African American Women; sexual abuse prevention, including human trafficking; and working with diverse, underserved, vulnerable, and rural populations. She has led studies focusing on comprehensive sexual and reproductive health, pregnancy prevention, healthy communication, and COVID-19.
Producer
Lauren Mangum is a Multimedia Communication Specialist at RTI International. She is an expert in producing virtual and on-site training events along with providing graphic support and media production expertise for projects. Ms. Mangum is also the producer of the Just Science podcast, which is designed to highlight key leaders in forensic science research, practice, and innovation. The podcast has released over 100 episodes and generated over 100,000 listens.