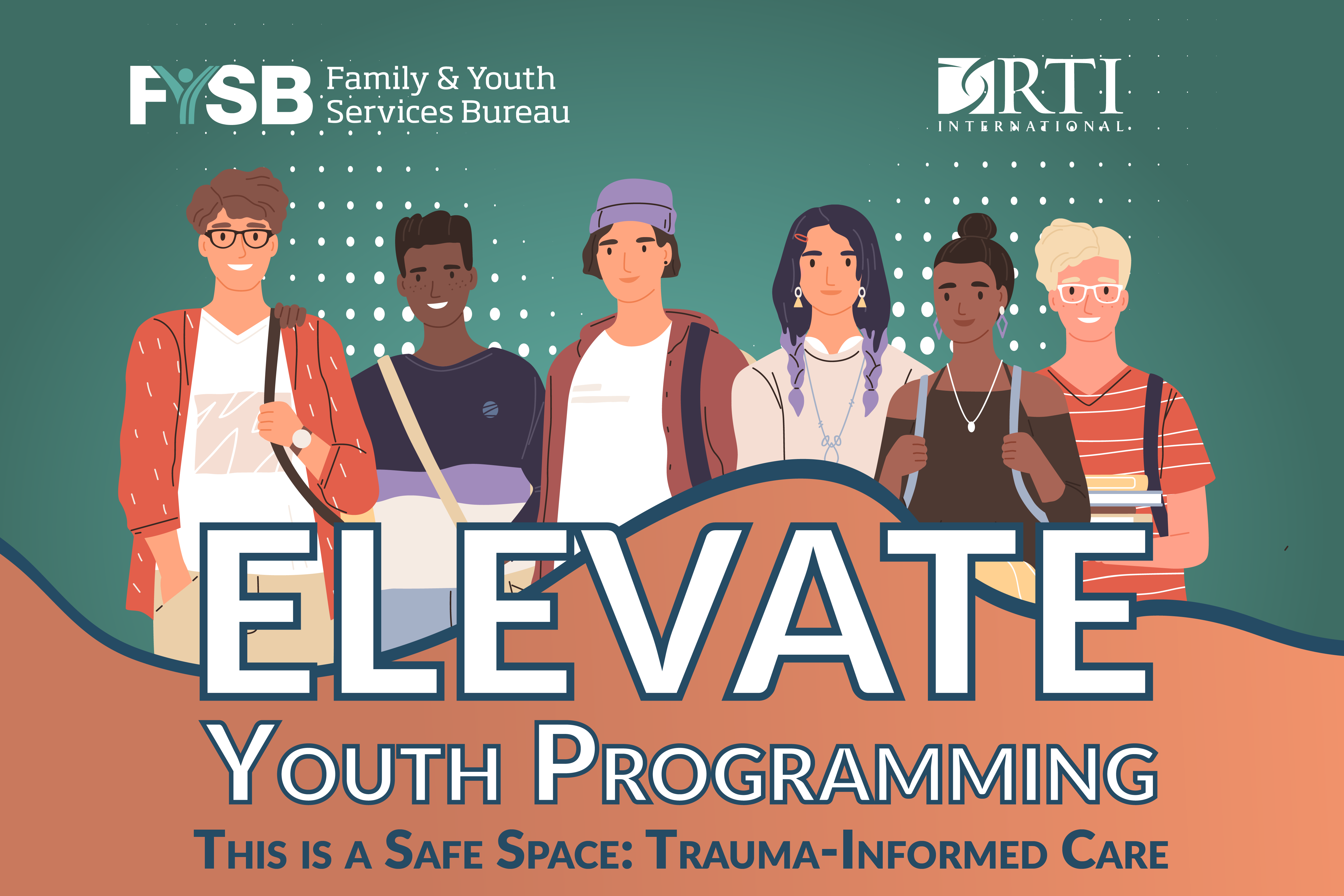 Program Administrators
Facilitators
Schools
This is a Safe Space: Trauma-Informed Care
In episode four, "This is a Safe Space: Trauma-Informed Care," Elevate Youth Programming sat down with Drs. Hannah Lantos and Brandon Stratford from Child Trend to discuss creating trauma-informed spaces that are safe and supportive for all young people. It is especially important for practitioners to think about how their organization and program implementation can be trauma-informed. A trauma-informed organizational or programmatic culture can have wide-ranging impacts, even ones that go unrecognized. When trauma-informed care is a priority, it can help program staff navigate behavioral issues; support youth in positive, developmentally appropriate ways; and allow youth to thrive. Listen to learn best practices in creating safe, inclusive, and trauma-informed spaces.
Dr. Lantos is a research scientist at Child Trends where her research focuses on adolescent health and how to support a healthy transition to adulthood. Dr. Stratford is the Deputy Director of Education Research at Child Trends. He is a former clinical social worker in both school and community settings.
The Elevate Youth Programming podcast was developed by RTI International and funded by FYSB. The Elevate Youth Programming content does not reflect the opinions of FYSB, nor its training and technical assistance contractors, but offers topics to provoke thought and provide grantees with tips and strategies to enhance programming.
Listen to all podcast episodes here:
Files: