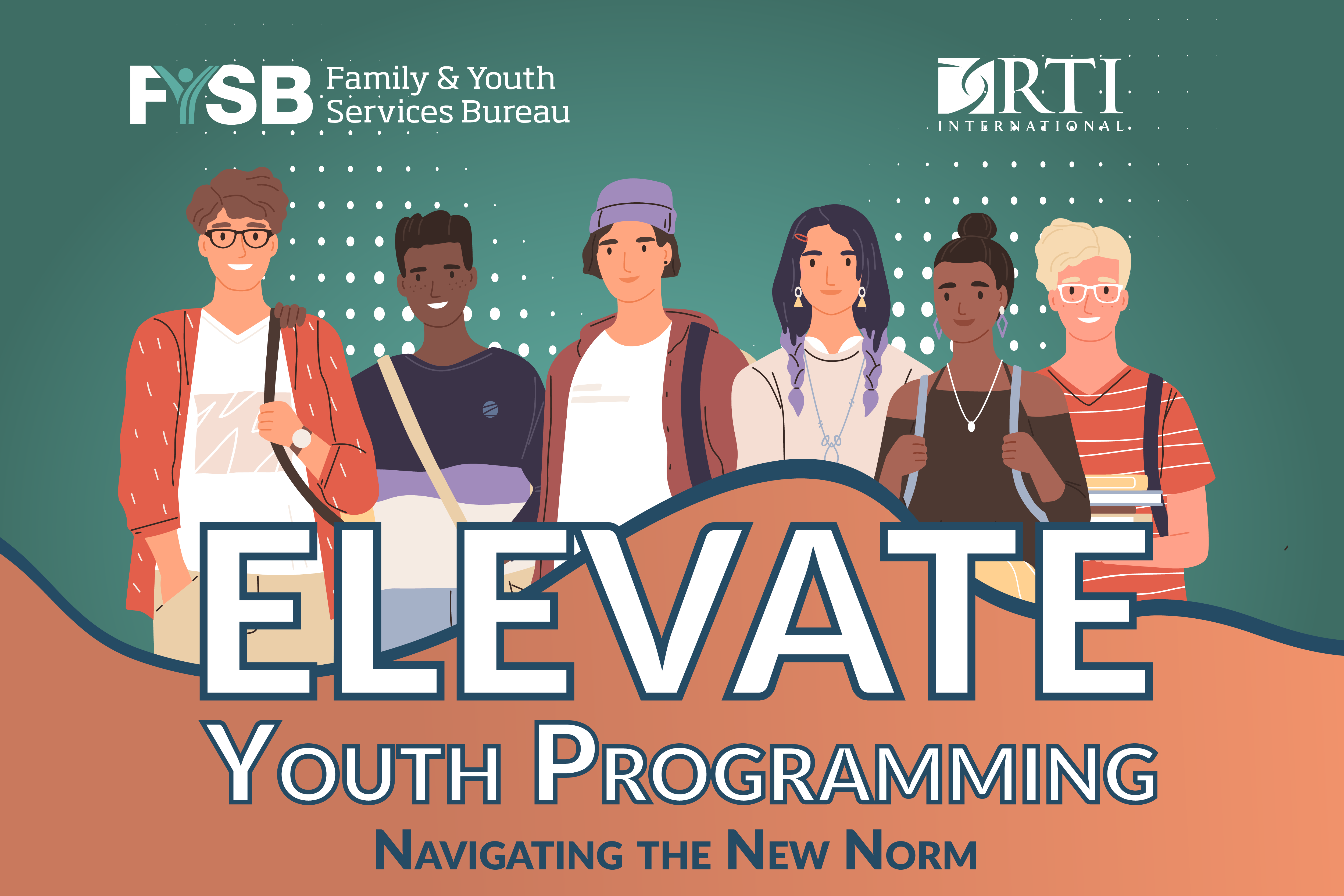 Program Administrators
Facilitators
Navigating the New Norm
In episode two, "Navigating the New Norm," Elevate Youth Programming sat down with Kelly Gainor from ETR to discuss engaging students, implementing adaptations with fidelity, and maximizing time with participants in a virtual setting. Although pandemic restrictions are lifting, many organizations find themselves continuing to navigate fully remote or hybrid learning environments. Some have even begun to use virtual programming to expand their reach to youth who might not access programming through traditional formats. However, offering virtual implementation is still challenging, even with 2 years of "the new normal" under our belts. Delivering Adolescent Pregnancy Prevention (APP) programming virtually might bring up challenges in student engagement, concerns about maintaining fidelity, and maximizing time with participants. Although there are many challenges to delivering APP programming virtually, there are also a lot of great resources available to help make the virtual classroom feel a little more like home. Listen to learn techniques and instructional technology that can take your programming to a new level.
Kelly Gainor is the Training Manager at ETR, overseeing the virtual training-of-educators program. Prior to her work at ETR, Ms. Gainor taught students both in person and virtually as a PREP grantee. Kelly earned her Master's degree in human sexuality education from Widener University.
The Elevate Youth Programming podcast was developed by RTI International and funded by FYSB. The Elevate Youth Programming content does not reflect the opinions of FYSB, nor its training and technical assistance contractors, but offers topics to provoke thought and provide grantees with tips and strategies to enhance programming.
Resources List
Listen to all podcast episodes here:
Files: