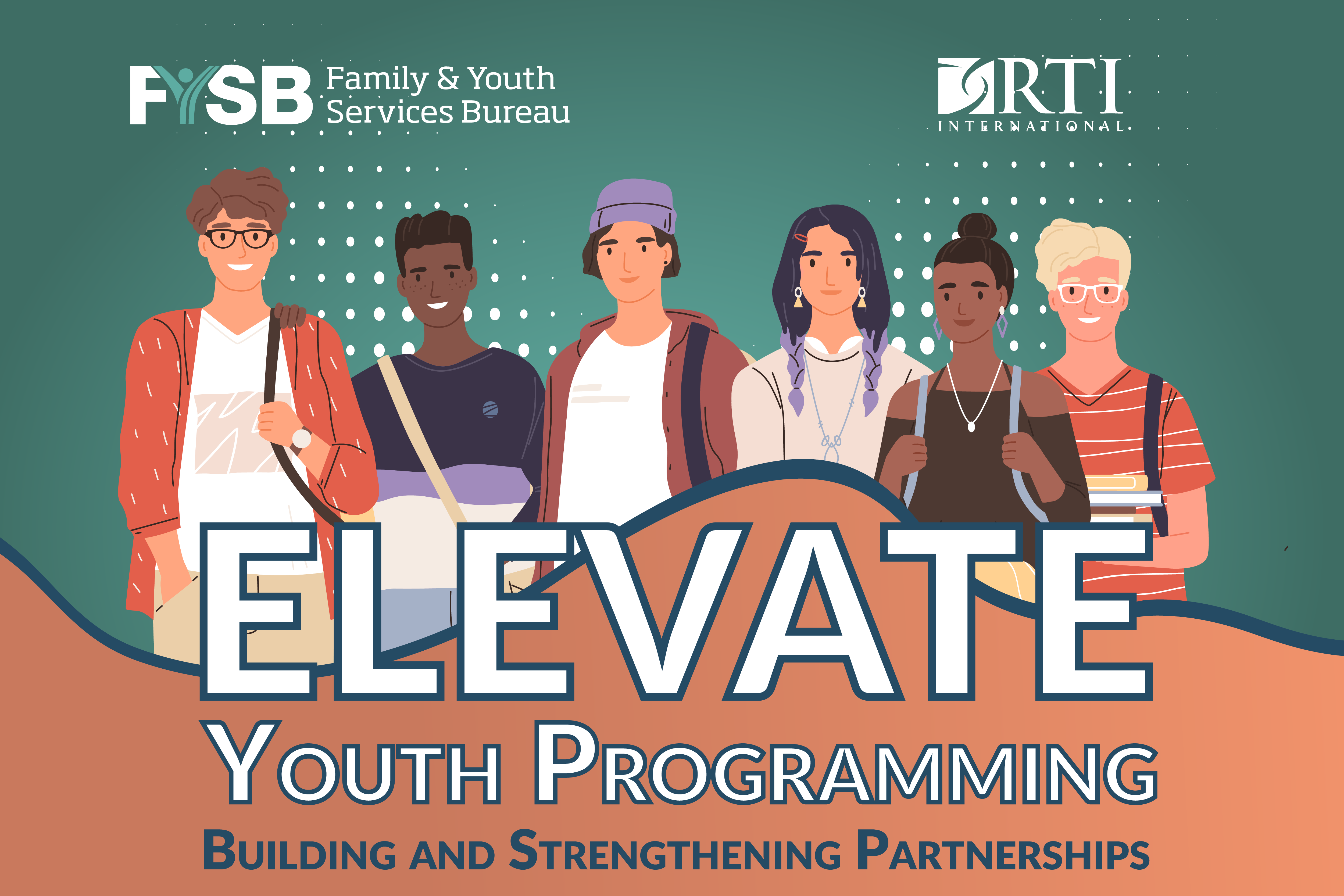 Program Administrators
Facilitators
Building and Strengthening Partnerships
In episode one, "Building and Strengthening Partnerships,"" Elevate Youth Programming sat down with Debbie Herget and Edna Wallace with RTI International's Education and Workforce Development (EWD) Division to discuss strengthening partnerships with schools. Partnering with schools is a practical approach to reaching a large number of youth with quality programming. In fact, schools are the most common implementation setting among Adolescent Pregnancy Prevention (APP) grantees. However, the COVID-19 pandemic has disrupted traditional school–community partnerships, which may make it more difficult to implement outside programming in schools. At the same time, schools are being tasked with supporting students at a new level while navigating many requests from external partners eager to serve youth. How can your organization or program stand out? This podcast will cover strategies and concepts for how youth serving organizations can more effectively partner with schools to deliver APP programming.
Ms. Herget is a Survey Director in EWD where she has spent more than 25 years gaining access to and participation from schools for various research studies. Ms. Wallace leads strategic partnership strategy for EWD and has over 15 years of experience partnering with schools and school districts for a variety of projects and initiatives.
The Elevate Youth Programming podcast was developed by RTI International and funded by FYSB. The Elevate Youth Programming content does not reflect the opinions of FYSB, nor its training and technical assistance contractors, but offers topics to provoke thought and provide grantees with tips and strategies to enhance programming.
Resources List
Listen to all podcast episodes here:
Files: