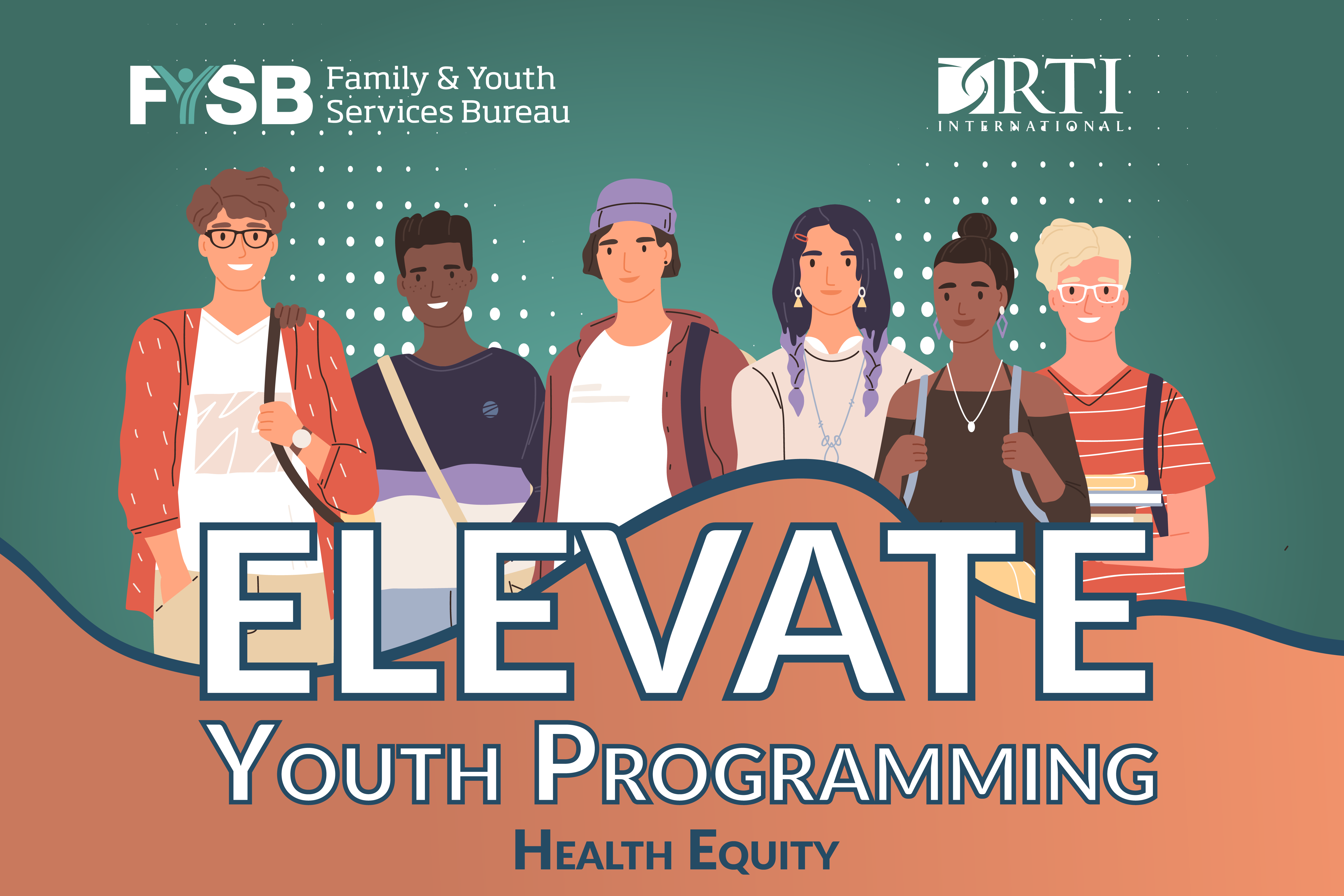 Facilitators
Program Administrators
Health Equity
In episode three, "Health Equity," Elevate Youth Programming, sat down with Dr. Asari Offiong and Catherine Schaefer from Child Trend to discuss integrating a health equity perspective into Adolescent Pregnancy Prevention (APP) and other youth-centered programs. Despite significant declines in teen pregnancies in the United States, disparities across race/ethnicity, socioeconomic status, and ability continue to persist. To mitigate these disparities, it is necessary to consistently integrate a health equity lens into your APP and other youth-centered programming. Health equity is inclusive and intentional—it involves adjusting language and programming as needed and honoring the experiences of individuals, particularly those who are the most vulnerable. When health equity is a priority, it is woven into the culture of how the work is funded, managed, delivered, and evaluated. We recognize that some of these changes require higher levels of influence and reflect larger organizational/societal barriers. Nonetheless, we encourage programs and grantees to think strategically about health equity within their own sphere of influence and provide tips and strategies to do so in this episode.
Dr. Offiong is a research scientist at Child Trends with a focus on using asset-based approaches in research and practice to promote positive health outcomes among youth. She has experience designing, implementing, and evaluating prevention programs focused on sexual and reproductive health and substance use, particularly for youth of color in inner-city settings. Ms. Schaefer is a senior analyst at Child Trends in Early Childhood Development. Her work is focused on LGBTQ+ topics, specifically gender identity development and LGBTQ+ health outcomes.
The Elevate Youth Programming podcast was developed by RTI International and funded by FYSB. The Elevate Youth Programming content does not reflect the opinions of FYSB, nor its training and technical assistance contractors, but offers topics to provoke thought and provide grantees with tips and strategies to enhance programming.
Listen to all podcast episodes here:
Files: